Setting and,

philosophy.
Just steps away from La Maison de Chestret, la place de Bronckart rises up, a real jewel of Liège architecture. Its listed buildings of various styles still abound in secrets. A space where time seems to have stopped, it has been home to several historical personalities who shaped Belgian history. The enigmatic Maison de Chestret takes its name from a woman freed from the shackles of nobility: Léonie de Waha de Chestret. This philanthropist built her legend on her fight for women's education.
This quarter, frequented by Liège's greatest thinkers and liberals, is not short of wonderful stories to tell. It is a veritable interactive work of art.
Inspired by this aura, Aurore has appropriated this work of art concept and devised an unprecedented, even more interactive project. That is, to sleep in an art gallery and be free to purchase the most beautiful objects that adorn the apartments.
Explore the lodgings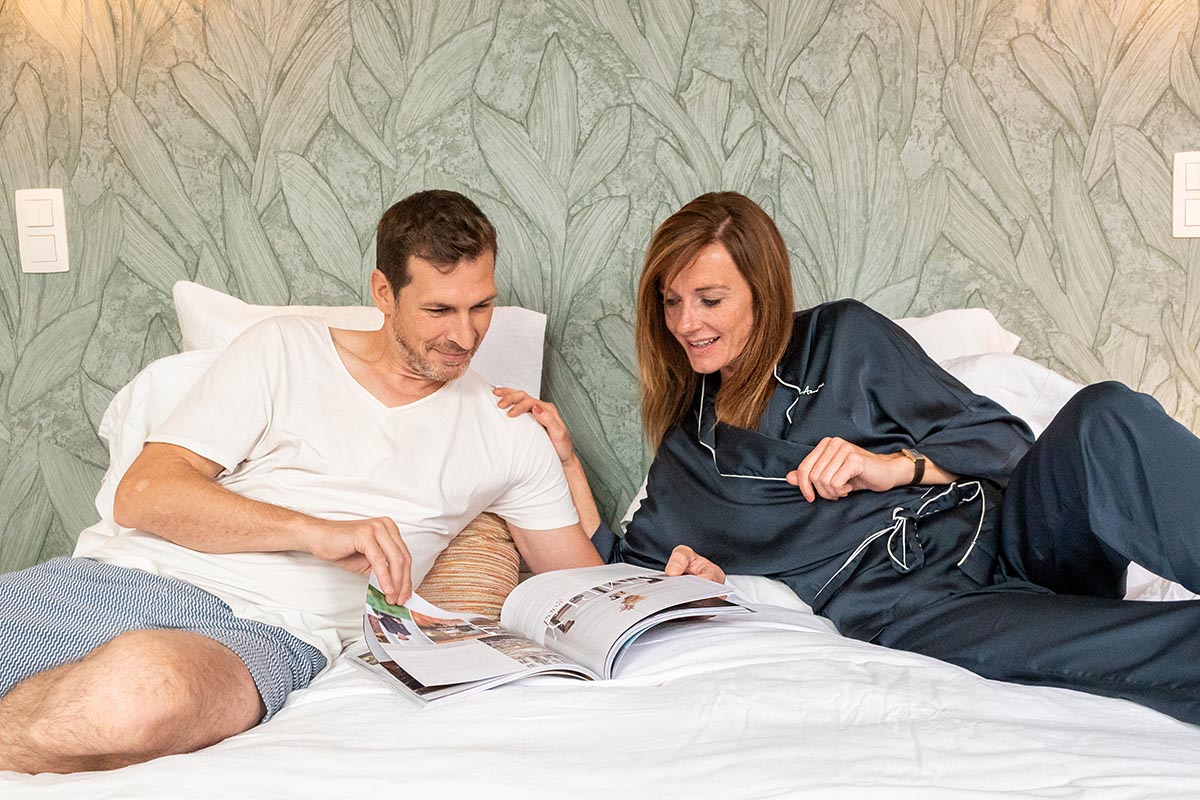 Objects for sale :
write a new page in history
Much more than a tranquil cocoon, La Maison de Chestret offers you a concept unique in Liège
Here, the furnishing is not meant to just look pretty: on the contrary, it turns out to be a real player during your stay.
Like in a living art gallery, stay among the rare mix 'n' match decorative objects ranging between the 18th and 21st century that are just waiting for you to take care of them.
Through this very special Liège hotel, Aurore offers you the chance to stand out and adopt an inimitable style by purchasing some heritage furnishings that are unique on the market.
Nothing could be easier than procuring these collection items: mention it to Aurore during your stay or via the online shop.
Once notified of your intention, Aurore will take care of carefully packaging the item and delivering within three days.
Each antique sold will be swiftly replaced.
Don't take too much time deciding !
The values.
An expert antiquarian, Aurore handles precious objects with stories to tell on a daily basis. Sometimes centuries old, sometimes the results of almost vanished savoir-faire, they have managed to cross time's barrier. As the guardian of these traces, Aurore works to breathe new life into them... but she is not alone in this adventure!
Accompanied by Pascal, a contemporary art collector, together they secure the future of these valuable objects and will happily tell you some anecdotes on the subject. Free up your morning, because your hosts' hearts are aflame with an ardent passion !

Who are we?
What is behind La Maison de Chestret?
Read these swapped-around portraits to get some clues about the free and ambitious temperaments of your hosts.
When Pascal mentions Aurore...
Aurore is an accomplished woman who daily draws her strength in her many projects. Her enthusiastic and generous personality has been forged by her inexhaustible thirst for knowledge, unbounded passion for unique objects and unconditional love for sweets.
An epicurean through and through, Aurore will never say no to a bar of dark chocolate or a good pastry... Bursting with ideas, she is always ready to roll up her sleeves and throw herself into a new adventure!
When Aurora thinks of Pascal...
Pascal is a fan of good things and looks for fun in everything he does. His life is shaped by the simple everyday pleasures :
a cup of black coffee, some English rock, a dish of gnocchi carefully prepared by Aurore or a good bottle of wine. He lives life his way.
Observant by nature, Pascal is skilled in creating a bubble of wellbeing and comfort around himself. He is an attentive host and always makes sure everybody leaves with great memories.